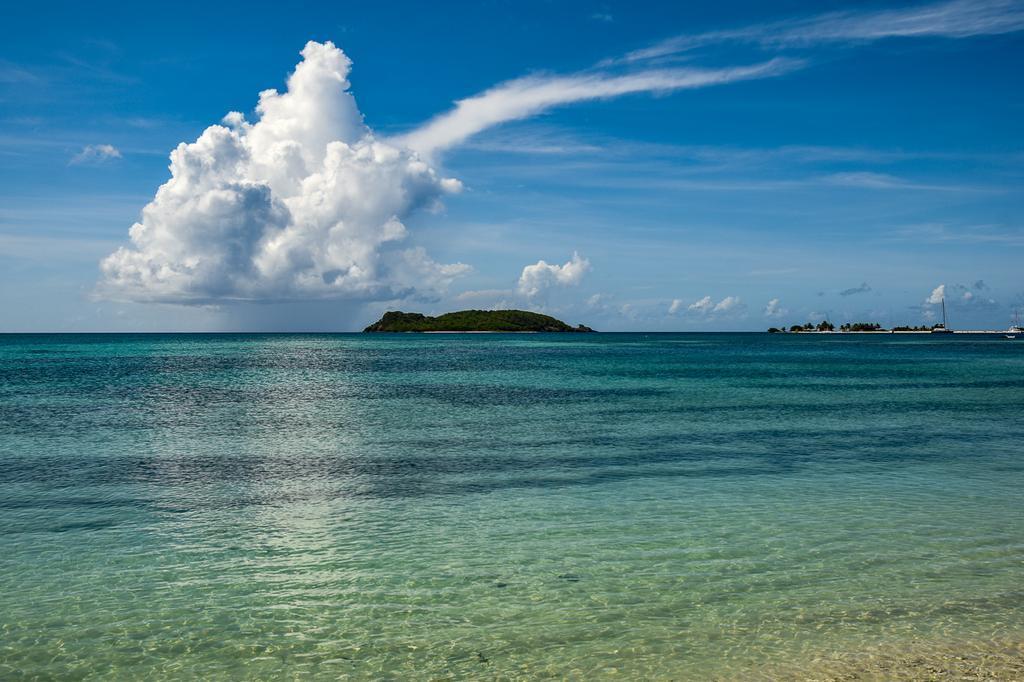 October 2019 – a friend sent me an offer for a sailing trip to the Grenadines.
Since I love traveling, never been to the Grenadines before, I didn't think twice. Booked my flights to Grenada, where our trip started.
After arrival in Grenada and a short trip with the taxi to the marina, I finally arrived at the boat, a Lagoon 42 called "Oceanlight".
We prepared the boat for the trip, got the sails in place, checked if everything was working well, filled our Tanks, and left the Marina.
The first stop was in front of St. George – the famous Grand Anse beach, just a beautiful place.

I love this place very much and we had a wonderful time. We took the opportunity to explore St. George and went to check out the city a little bit more.
The people of Grenada were very friendly and even I am used to the Caribbean and the people, I immediately felt how friendly these people are. Even though we were only a very short time in Grenada, I fell in love with this beautiful island. Unfortunately we had to set sail to our next destination and so we did not have too much time to explore the island.
Hopefully in the future will be a chance to spend more time on this beautiful island and see more beautiful beaches, explore the nature, waterfalls, and forests.
But for this time we had to leave it and continue our trip. The next point was the island Carriacou, which also belongs to Grenada. We arrived at a beautiful anchorage an enjoyed the beautiful sunset. The next morning we went to explore the island, took a bus and went to town. The town did not offer very much, but on our way back we enjoyed the walk on the beach.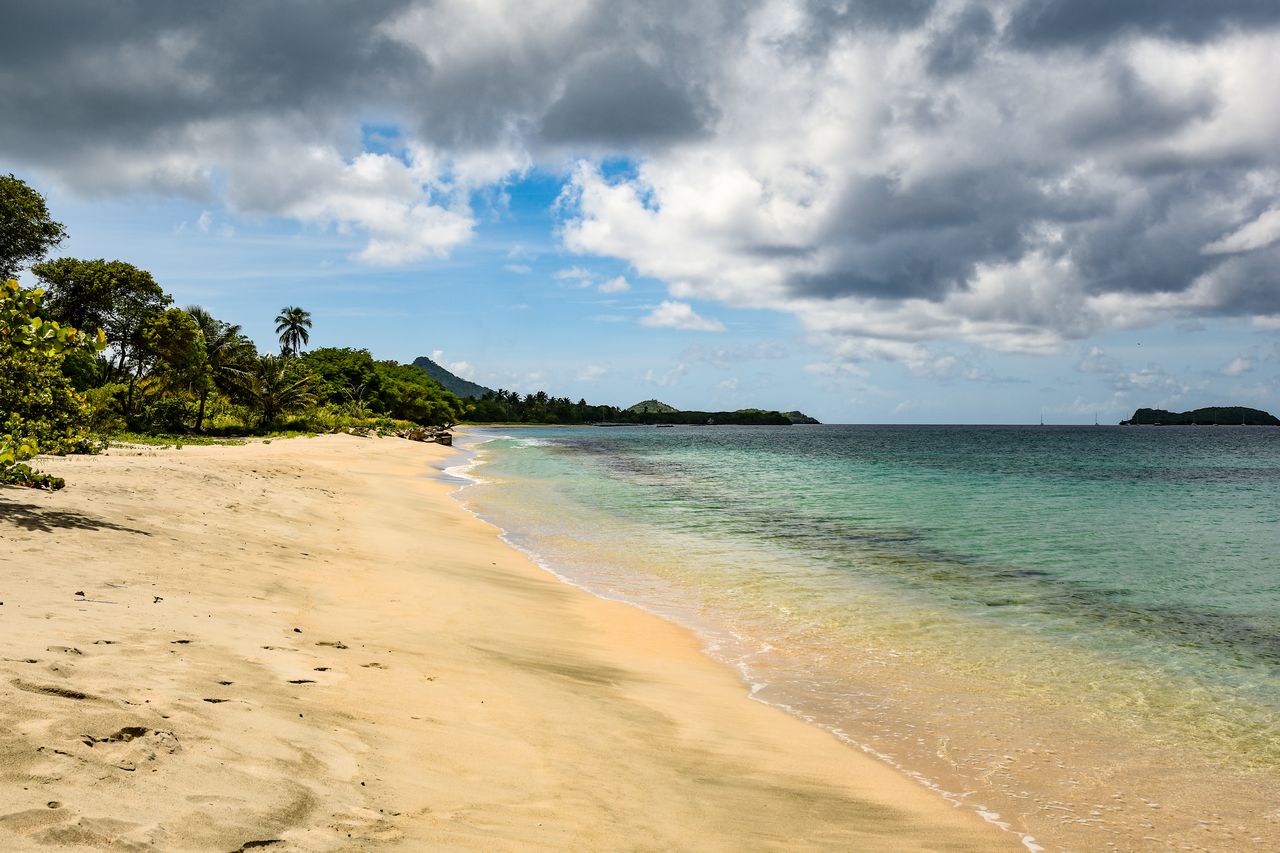 After spending some time on this beautiful island we had to continue our journey. Since we were leaving Grenada and entering the Grenadines, we had to clear out in Grenada. At the customs office at Tyrell Bay, we finished our documents and continued our trip north, to Union Island.
After spending a night at Union Island we did a short hop, over to the Tobago Keys. It's such a wonderful place, makes you feel in paradise. The Tobago Keys consists of 4 Islands surrounded by a reef, which protects the Islands from the swell.
After spending some time exploring these Islands, we went back to the main island, where local people have a beach BBQ, serving delicious Lobster.
After an amazing evening, we went back to our boat, spent the night, and left the next morning to our next destination.
On our way, we stopped at the island Bequia and went to explore it. Also a very beautiful island, but unfortunately we arrived there on their Independence Day. Almost everything was closed, so we only explored the area within walking distance.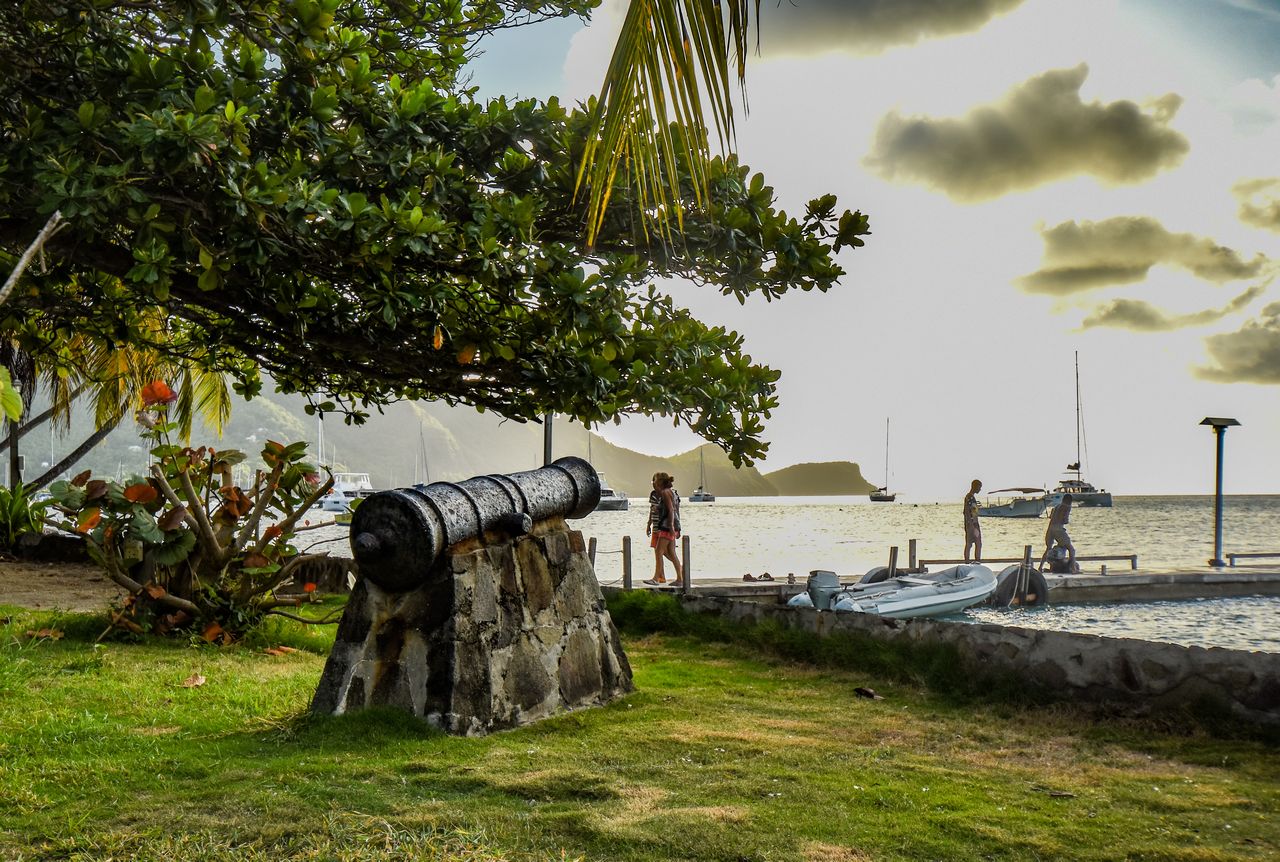 After spending some time in Bequia we set sail to our next destination, the Island of Saint Lucia.
The gigantic Mountains, the Pitons were visible from far and a light shower wecomed us with a beautiful rainbow. A group of dolphins followed us for a short disctance and right at the arrival of our anchorage the rain stopped. We got a muring boye, prepared our dinner and finished the day with a beautiful sunset.
The days in Saint Lucia were less ineresting. The weather was not too friendly with us and it rained a lot. Which caused us to stay more on board and not to explore the island.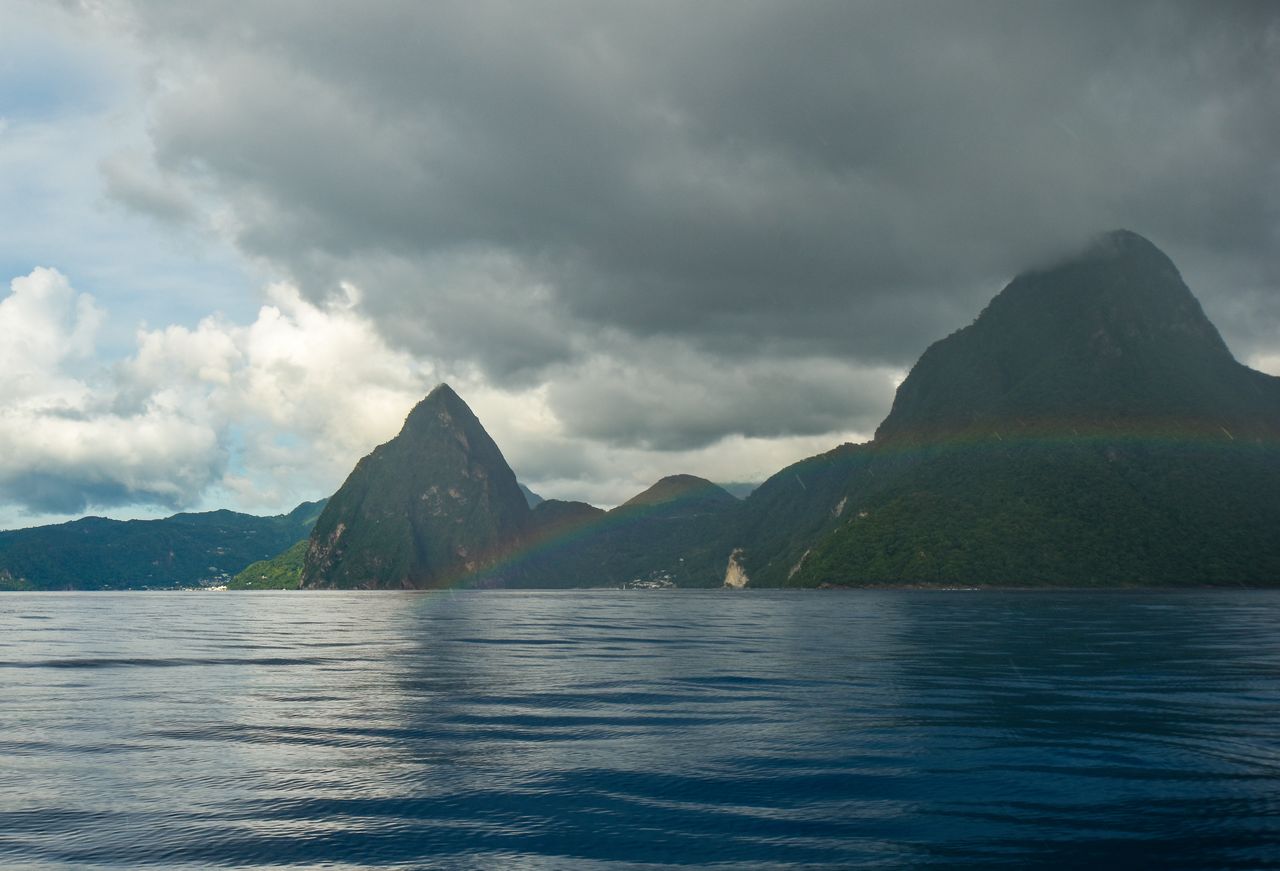 After spending two nights in Saint Lucia, we continued our trip to the finaly destination, the island of Martinique. In Martinique I had to leave and get my flight back to Curacao. 
Since there are not flights from Martinique to Curacao, I had to get to Guadeloupe first. From there I went to St. Barths and next stop St. Martin. From St. Martin I got my flight back to Curacao, unfortunately with a very long delay. This made my actually short trip to an 19 hours trip, to finally reach home.
Even the last trip was really not exciting, I was still very happy and grateful I had a chance to see all those Islands in between. We sepnt about two weeks discovering Caribbean islands and I would just do it again, but next time take more time and explore the islands much more. My favourite Island on this trip was Bequia. I was surprised how clean the island was and the island vibes were just nice. Of course due to the holidays there was a lot of parties and fun. This island and the Grenadines are definatly worth a visit for some more days.